New poetry collection launched! How The Moose Got To Be Published by VAC, 2012, 90 pages. http://vacpoetry.org/how-the-moose-got-to-be Available internationally.
Verda's House! Available now. Autographed copies, $15.00, including shipping, from patricia@patriciagoodrich.com or click link to http://www.vacpoetry.org/verdashouse.htm to order through Barnes & Noble, Powells, or independent booksellers.
Fresh from VAC Press!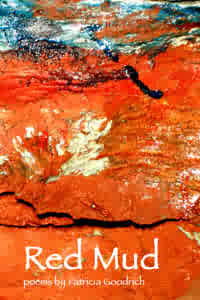 Red Mud, poems by Patricia Goodrich
Available now through http://vacteam.com/redmud.htm, Amazon, Barnes & Noble, Powells,
your independent dealer, or patricia@patriciagoodrich.com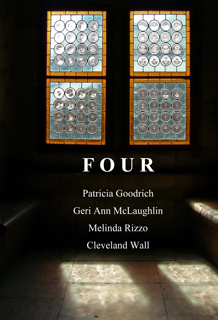 Announcing publication of Four, poems by Patricia Goodrich,
Geri Ann McLaughlin, Melinda Rizzo, & Cleveland Wall. Available through patricia@patriciagoodrich.com


Available Now!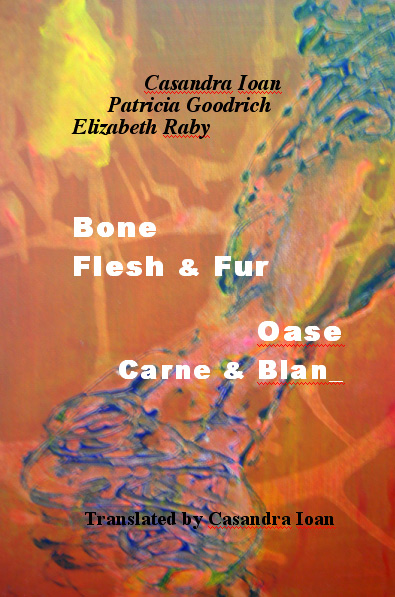 BONE FLESH & FUR, Poems in English and Romanian translations
Patricia Goodrich, Elizabeth Raby, & Casandra Ioan (poet & translator) Cover Art: Patricia Goodrich,
Petoskey Stone Press, 2007. Book Launch, Aiud, Romania, August, 2007.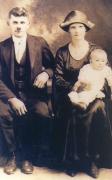 My Grandma Loved to Polka, Drusininkai Festival, Six Poems by Patricia Goodrich,
translated in Lithuanian by Sonata Paliulyte, 2005. Available.
Ten Degrees Above Zero by Elizabeth Raby, edited & published by Patricia Goodrich, Petoskey Stone Press. 2005. Available. This is Raby's third collection of poetry. She writes and resides in Santa Fe, N.M.
NEW MEXICO Revisited Click here to read. (You will need the free Adobe Acrobat Reader to view this file.
Click here to download it.)
Pennsylvania Council on the Arts, Access Grant for Druskininkai Poetry Festival, Lithuania, 2005.
Poetry from Druskininkai Poetic Fall 2005 [1]
Poetry from Druskininkai Poetic Fall 2005 [2]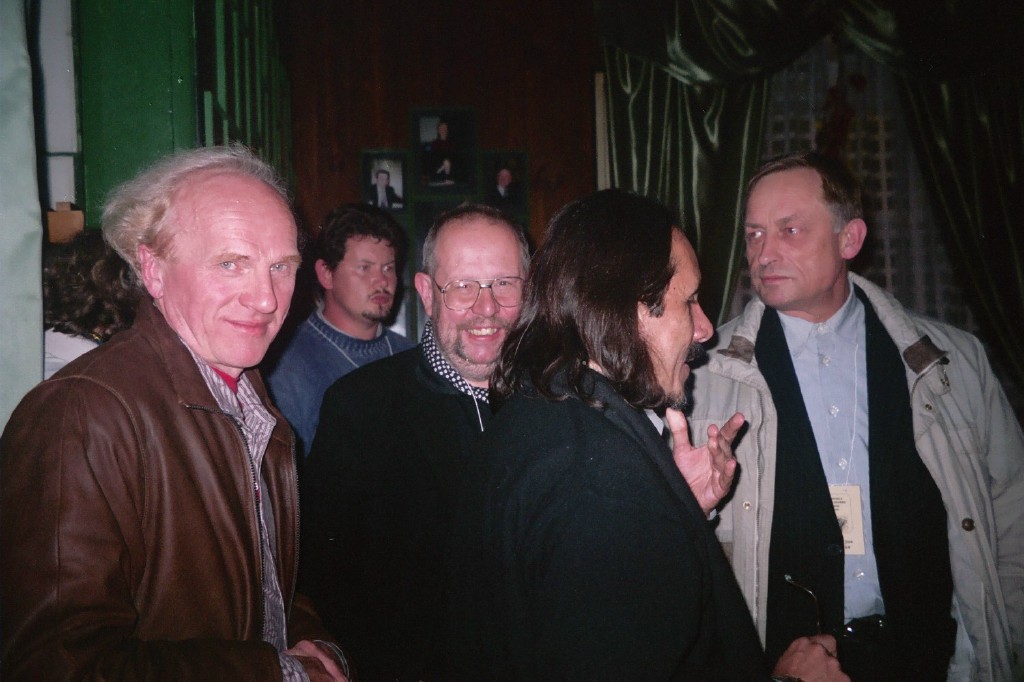 "Night of One Poem" Lithuanian Percussionist, Polish critic, Mexican scholar/poet, with Lith. Minister of Culture K. Platelis. Druskininkai Poetry Festival, Lithuania, 2005. (Click picture for larger image.)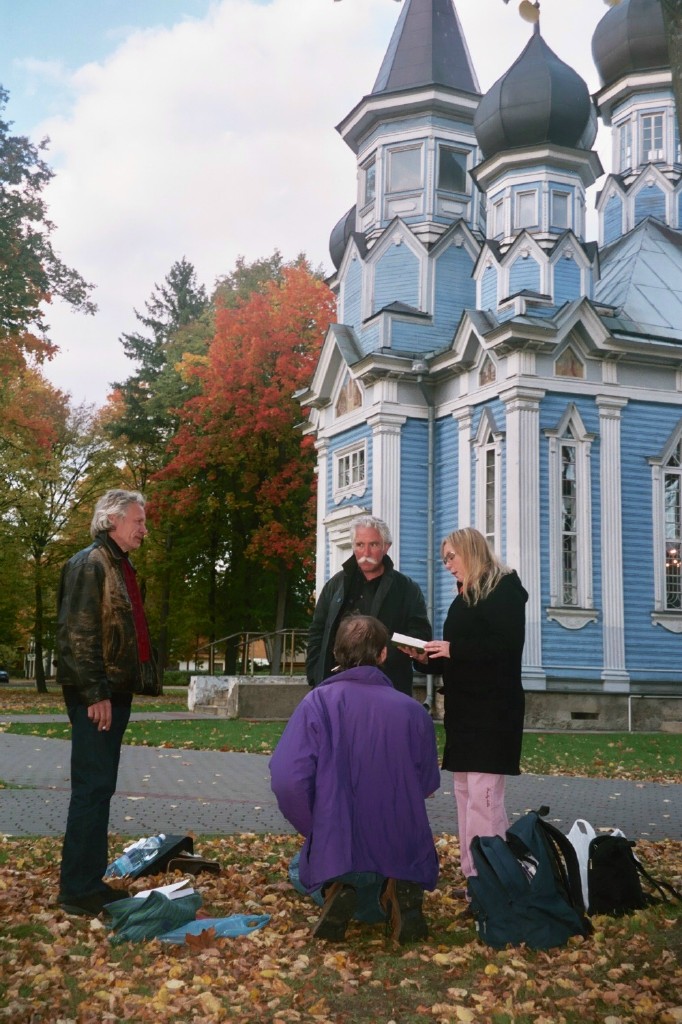 Finnish, Scottish, Swedish, & USA poets sharing poems near Russian Orthodox Church, Druskininkai, Lithunania, October 2005. (Click picture for larger image.)
NEW MEXICO Revisited Click here to read.
(You will need the free Adobe Acrobat Reader to view this file. Click here to download it.)